Stourbridge CC support both competitive and non-competitive, on and off-road cycling. Prospective new members, please browse the site and find more information on the "Join Us!" page.
Monday March 27th: AGM; members - please attend if you can. 8pm. If your membership has lapsed, turn up and pay on the door!
Tuesday & Thursday training bashes, "Nightwash": meet Summerhill 6.30pm
Local reliability ride calendar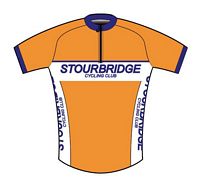 Club News:

28th January: Chris Lloyd wins the 4th cat Wooly Mamil race at Stourport in only his 2nd race. A big SCC turnout.
Hannah Payton competes in the cyclo-cross World Championship in Luxembourg and is 27th.

8th January: 188 riders take part in SCC's reliability trial. Hannah Payton secures 2nd place in the National Cyclo-Cross Championships in Bradford.

11th December: Hannah Payton and Isla Rowntree both win their respective national series categories.

weekly planner
Tuesday
Summerhill ride
1830
Thursday
Summerhill ride
1830
Saturday
Summerhill rides, "A" is the fastest ride. "D" is entry level, newcomers etc.

0800 "D"
0810 "C"
0820 "B"
0830 "A"

Saturdays
off-road (Bonded)
0900
0915
0930
Sunday 26th March

Albrighton
Coalport

0830
0900






Stourbridge Cycling Club is affiliated to: British Cycling, Cycling UK, Cycling Time Trials, SSSCCRRL, WMCCL.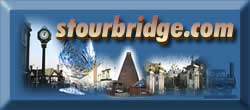 Clubroom: The Roy Archer Room, Oakfield Community Centre, Brettell Lane, Amblecote, Stourbridge, West Midlands DY5 3LT. Mondays from 8pm